So I decided in keeping with my resolutions to provide travel tips every Tuesday. Today, I'd be talking Travel Apps. The world is no longer going global, its gone global and technology is at the forefront. Technology has changed the travel scene and has made travel a whole lot easier, cheaper and stress free.
Here are 5 travel apps I've got on my smartphone and use from time to time when traveling, I think they are pretty awesome and if you've not already tried them, you should.
Skyscanner
When it comes to Flight, I'm such a cheap skate and would go to any length just to get the cheapest deals on flight price. Honestly I really don't mind entering a Danfo as long as it flies to my destination
Sometimes I wish  Edo People could put their widely acclaimed flying skills to good use.
I use Sky scanner and trust me it's one of the best travel booking apps you can find. It gets me the cheapest price when it comes to flight prices and airline deals. I can check the best day to fly in terms of price, what month flights to my destination is the cheapest and I can also create price alerts to get notifications if there is a reduction in price for my proposed itinerary.
This Travel app is however for flexible travelers as you gotta be flexible with airlines, travel time, travel date and flight hours.
Booking.com
Booking Hotels, Hostels and Apartments for your stay anywhere in the world has become pretty easy with over a million hotels in about a hundred thousand destinations.
With options such as Payment on Check in, Free Cancellation, No Credit Card Requirement and Minimal Information Required, this is a must have travel app.
Couch Surfing
This is a must for me and I use it almost each and every time I travel. It is a service that connects members to a global community of travelers. Couch surfing is used to find a place to stay or share your home with travelers for FREE.
Couch Surfing is Fun and I have tried it on a number of occasions and also here in Nigeria, twice in Abuja with Mohammed and Sarah and once in Calabar.
More importantly I use this travel app to meet friends who make traveling easier, I usually run my travel itinerary through them and get advise. There are really nice and young vibrant people on Couch surfing who are willing to help make your travel experience a great one. I really have to share my experience in one of my subsequent posts.
Google Maps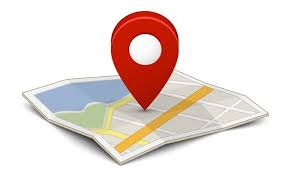 Trust me there is no greater feeling than getting lost in a new city as it exposes you to new things and places, however, sometimes getting lost can really be an headache. Google Maps is a handy tool which helps me navigate and explore easily.
It offers panoramic street views, estimated travel duration by foot, train, bicycle and car, best route, traffic situation and alternative routes. It is a travel app that can also help you find the best places around from Cafes to Clubs, Banks, Hotels even the nearest ATM. Although asking people for direction is way easier but when you are in a new place and there is a language barrier, Google Maps is the way to go.
Uber
When traveling I usually use the Metro or some other rail service if there's one cos it saves time compare to road transport, brings me closer to the people and  culture and of course its way cheaper. However sometimes when I feel the need to take a break from the hustle and bustle of jumping or trying to catch a train ride, or when i intend have a late night hangout, UBER is the go to app. With presence in about 81 countries and 523 cities, I usually cant just help it.
However, I think they gotta do something about their payment platform accross borders as I am usually  only able to use cash trips and I've my Naira account connected to my app.
Alternatively, you can do a bit of research and find out if there are other local ride sharing or taxi apps in your respective destination. The last time I traveled, I used Careem which a CouchSurfer recommended and which actually turned out to be cheaper than Uber.
Apart from the above, other apps I have and use occasionally are XE Currency Google Translate and Live Trekker. I'd love to know what travel apps you use to make travel easier for you.
When it comes to travel, I now do everything  myself , from visas to flights to hotel reservation, I mean who needs a travel agent when you have smart phone.