A lot of people think it's expensive to travel and I must have a lot of money to travel like I do, the thing is I don't actually got a lot of money, I just got certain saving habits which I live by and which have helped me put together some money to travel when I do.
Have a Dedicated Vacation Bank Account
First off is to have a travel account, most of us have 2 or more accounts, I mean I have 5 account not that I have a lot of money put together 😳 they just serve different purposes.
So, why not convert one into a Travel Account, or if you don't, get one opened. I don't have an ATM Card to my travel account and I really do not have the luxury of time to go queuing up in a banking hall so I have constraints taking out cash, hence helping me SAVE! 🙂
Once you figure out you spend monthly and the realistic amount that you can save, have your bank automatically transfer that amount to your travel account every month.
Stop Buying
Not that simple, right? More like get NEEDS rather than WANTS. I used to be an impulsive buyer but I stopped buying stuff I see randomly. If after a couple of days, I really need it I'd go back, chances are that its gone so WHATEVER 👿 I move on.
Also, when you do need to buy items, try to buy them used, there's no point buying a new one when you can buy a used one which still serves the same purpose for way cheaper and I do this most especially with gadgets.
Before I buy anything, I search for other places I can get it for less. I do this mostly especially online, I use OLX, JIJI, DEALDEY, JUMIA MARKET etc. Just last week, I got 5k off karting on dealdey, Same service but for way cheaper, also got a perfume deal on JIJI, which cost about 60k for 22k , the person got it as a gift and wanted to sell it off.
Lose the car
Yeah you heard me…LOSE IT!!!
Cars are crazy expensive to own, between insurance, repairs, loan payments, and filling your tank with fuel. Get rid of your car if you can. Learn to love the bus or walk. 😀
Ok! Forget all this crap, this isn't exactly realistic in our social economic setting  but RATHER,
Use Your Car to Make a Little Cash on the Side
So typically, if you have a regular job like me, you are at work for about 9hours, instead of leaving your car in the parking lot soaking up and getting a tan in the hot weather 😛 and chances are that you must pay for parking, why not get a driver who drops you off at work, get your car signed up on UBER, TAXIFY, OGA TAXI or other car ride platforms and then ask your driver to come pick you after close of work.
You could make you some cheese you know. So, people lets get your car working for you.
Get a second job
I mean there are not a lot of side jobs in Nigeria and there's not a lot of time after your regular 9-5 but if you can, get a second job or something that brings in little cash on the side, like Lagosians like to call it, a SIDE HUSTLE or something of that sort. Get creative, turn your PASSION into a stream of income.
I am currently working on my own side hustle, I don't think it something that would easily make me stack rich, but at least it'd make me little on the side.
Stop drinking
Ok, this is not me trying to be a preacher cos I take Alcohol but I'm only a social drinker and most times, I don't even pay for it. Alcohol is expensive. Trust me, cutting down on drinking is going to have a substantial impact on your finances, plus you could dump that extra cash in your Travel Account.
If you're going out with your friends, drink before going out to the bar, drinking alcohol in your house is cheaper than drinking it anywhere else especially when you're paying or simply don't drink at all.
Skip the movies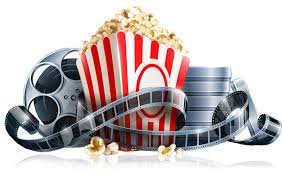 I don't know about you, but I find movies ridiculously expensive. It can cost up to 3,000 Naira for a ticket, and a about half of this for popcorn and soda. Cut out the movies or buy them in traffic for about 10% of the price, I feel bad for preaching piracy but I do whatever it takes to cut down on my spending. Better still chill out a bit and get it from your friend's hard drive, I'm sure we all have that friend who has always got the latest movie on their drive.
If being in a movie theater is what does it for you then find out what days of the week, your favorite cinema shows movies for less or having a free popcorn and drink deal. I never ever go to the movies during the weekend and public holidays cos it costs way more. Whatever you do, cutting out trips to the movies will save you a bundle that can be used for travel instead.
Make it Public
I found out that when I tell other people about my goal, and if I write it down, I am much more likely to achieve it mostly cos I'd not like others to see me as a failure. So, go ahead, tell your mom, tell your kids, tell your friends and co-workers that you're taking a trip and saving towards it. Write it down and put it on your refrigerator or closet door or maybe stick it on your desk at work.
Try these steps out and trust me, you'd be headed somewhere by the end of the year. Also, you could try doing some short-term investments plus whenever you go shopping, have a list when and stick to it.
In addition, I am by no means a finance expert but I'm open to talk to anyone about saving towards travel just hit me up and let's make that dream trip happen.